My husband and I have been eating 3
apricot kernels
with each meal. They are bitter, but definitely palatable, especially when eaten with a few raisins or half of a dried apricot.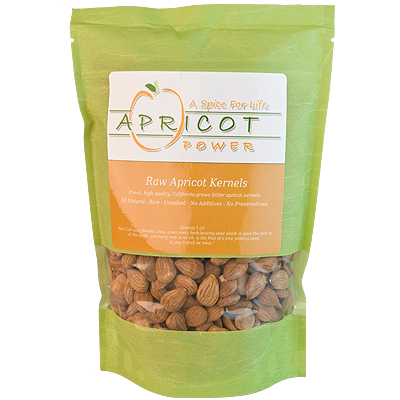 Each serving of 3 kernels provides 30 mg of vitamin B17 (amygdalin/laetrile), for a total of 90 mg per day. While there is no recommended daily allowance (RDA) for B17, it has been suggested that a dose of 100 mg/day for adults is an effective cancer preventative.
I read a recommendation by one nurse who said that children could eat a number of kernels per day equal to their age, up to a maximum of seven per day.
Higher doses of B17 are recommended for those actively fighting cancer - as they say, an ounce of prevention is worth a pound of cure.
The reviews on Amazon on the
1-lb
and
2-lb
bags are very insightful, and offer lots of other resources.

Further reading:
And finally, please remember that I am not a doctor. Do you own research, and don't blindly follow any medical advice from anyone.